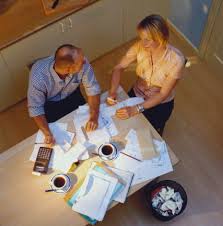 Many of my clients find that they are able to resolve the issues of their divorce simply between themselves.  They literally sit down at the kitchen table and decide how they will divide their assets and liabilities, work out a parenting plan that will work for their minor children and decide how they will address the issues of ongoing support for the family.  The problem they face is the difficult process of how to present all of this information to the Court for a Final Judgment of Dissolution.
In such cases, I offer a flat fee, Simplified Divorce.  The parties prepare the details of their agreement and provide these to me.  I prepare a Marital Settlement Agreement, a Parenting Plan, if necessary, and all pleadings to present the case to the Court.  These documents are e-mailed to the client and spouse for review and an appointment is set to execute all of the necessary paperwork.  I then "walk" the paperwork through the Court process and obtain the Final Judgment of Dissolution of Marriage.
There is a flat fee for these services based upon whether the family has children or not.  For families where there are no minor children (no children under the age of 18 years) the fee is $1,500.  For families where there are minor children, the fee is $2,000.  In addition the parties will pay all court costs, usually around $420.
Other types of matters may also be eligible for flat fee assistance including modification of support, relocation, paternity and modification of parenting plans.  The fee for these services are determined on a case by case basis but are eligible based upon the parties reaching an agreement prior to engaging my services.
See Simplified Divorce FAQ for more information.