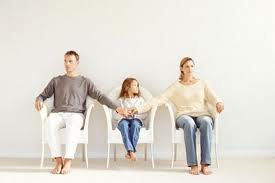 Watch the Collaborative Divorce Video (click on link)

An Interview About Collaborative Law (click on the link to see video)
View appearance on ABC Channel 7 appearance on Suncoast View
Collaborative Law is a process that allows the parties in a legal dispute to work cooperatively to reach a resolution while working closely with properly trained collaborative attorneys to ensure that each party understands their rights and the ramifications of any agreements reached. The collaborative process begins when the parties and the attorneys all enter into a Collaborative Agreement that provides that the parties are all committed to resolving the matter without litigation or court intervention in any manner. Collaborative Law has many of the same advantages as mediation, providing for a confidential and creative solution in a less expensive and less emotionally harmful manner.
I am a Board Certified Marital and Family Law attorney and have been practicing in the area of South West Florida for over twelve years. This has given me a steadfast commitment to help families avoid the emotional turmoil, uncertainty and financial hardship that comes with litigating family disputes.
Collaborative law is predicated on a team approach where there are attorneys, mental health professionals and financial experts, such as financial planners and certified public accountants, all of whom have been trained in the collaborative process. These professionals commit to securing positive results for all involved and will withdraw if litigation is instituted. The goal is for both parties to arrive at a just and fair result for all concerned and ensure that children continue to have a positive relationship with two loving parents.
Many people contemplating divorce think that having this team approach must be more expensive than just hiring an attorney and filing papers for divorce. However, our experienced and trained attorney-mediators know that the collaborative approach is much less expensive for many reasons. First, in the collaborative approach both sides agree to hire only one neutral expert for financial issues and parenting / mental health issues. This is obviously less expensive than each side hiring their own "hired gun" accountant and therapist to offer competing testimony in court. Each side in collaborative law also agrees to freely share all necessary information without the need for hearings to compel discovery. Finally, and perhaps most importantly, the collaborative process is much less emotionally costly than the litigated divorce. The parties work cooperatively to develop a parenting plan that is in the best interest of their children, to establish a distribution of their assets that is consistent with the law and fair, and to resolve support issues in a way that is appropriate for the children, the parties and with due consideration of the family's long term goals and tax ramifications.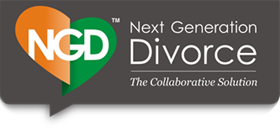 To Learn More about Collaborative Practice, click here